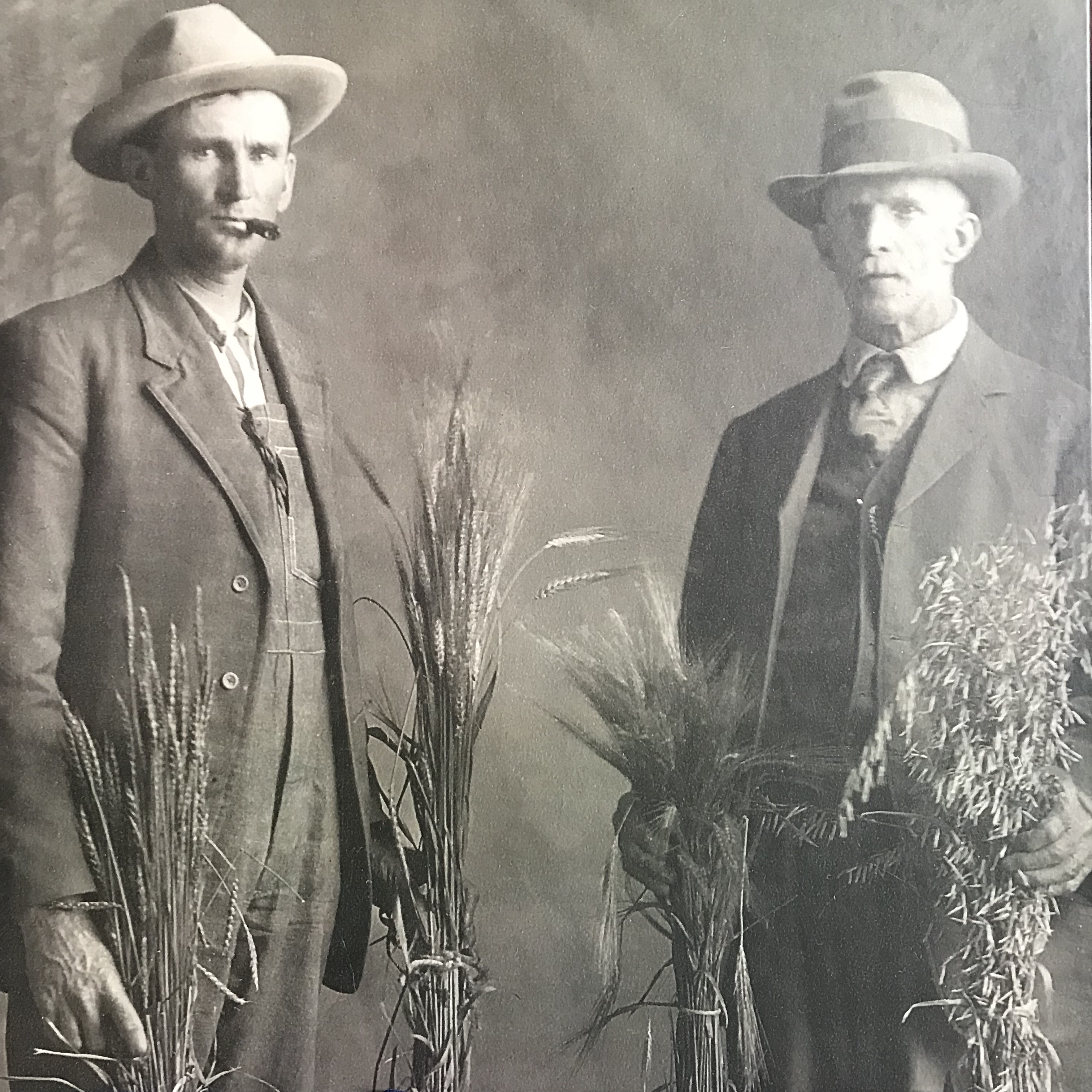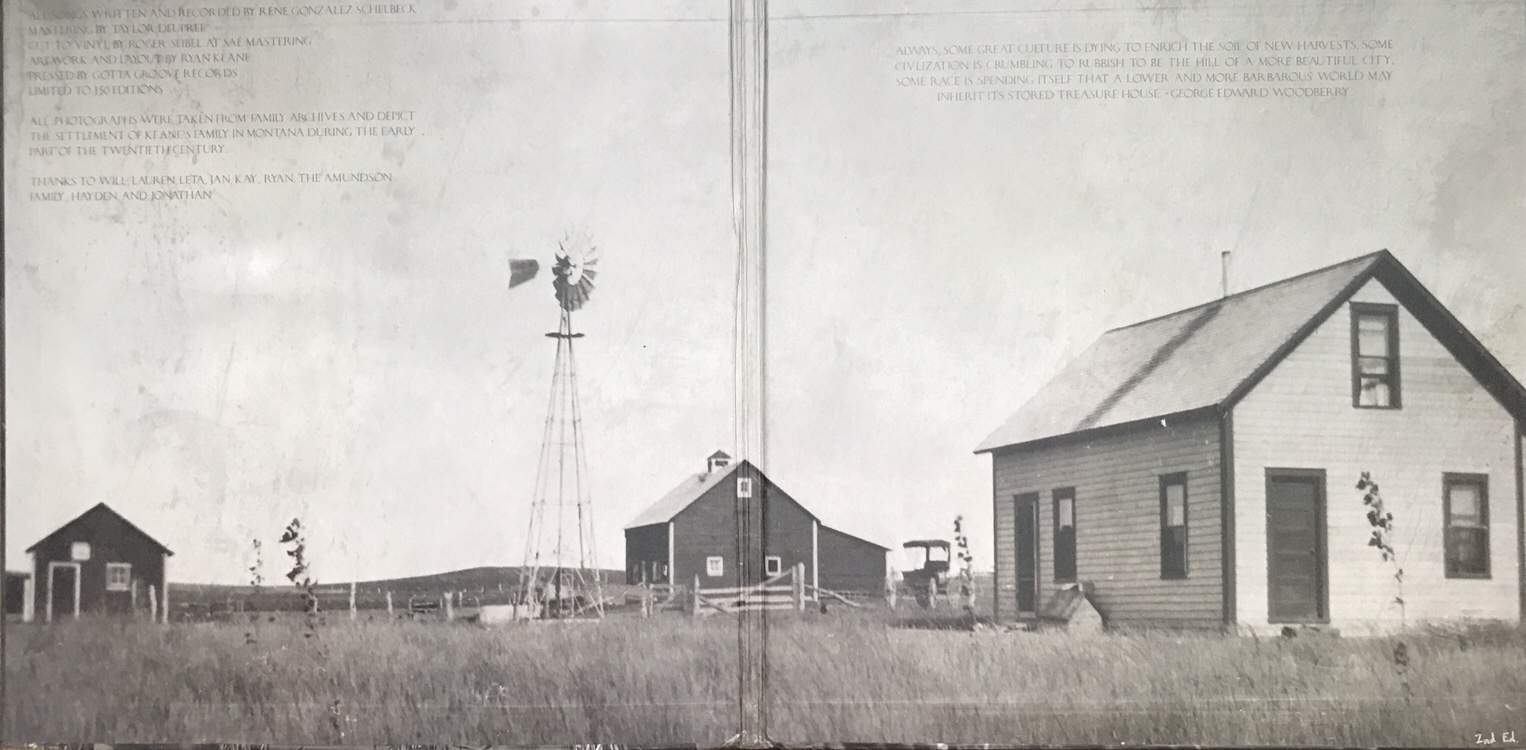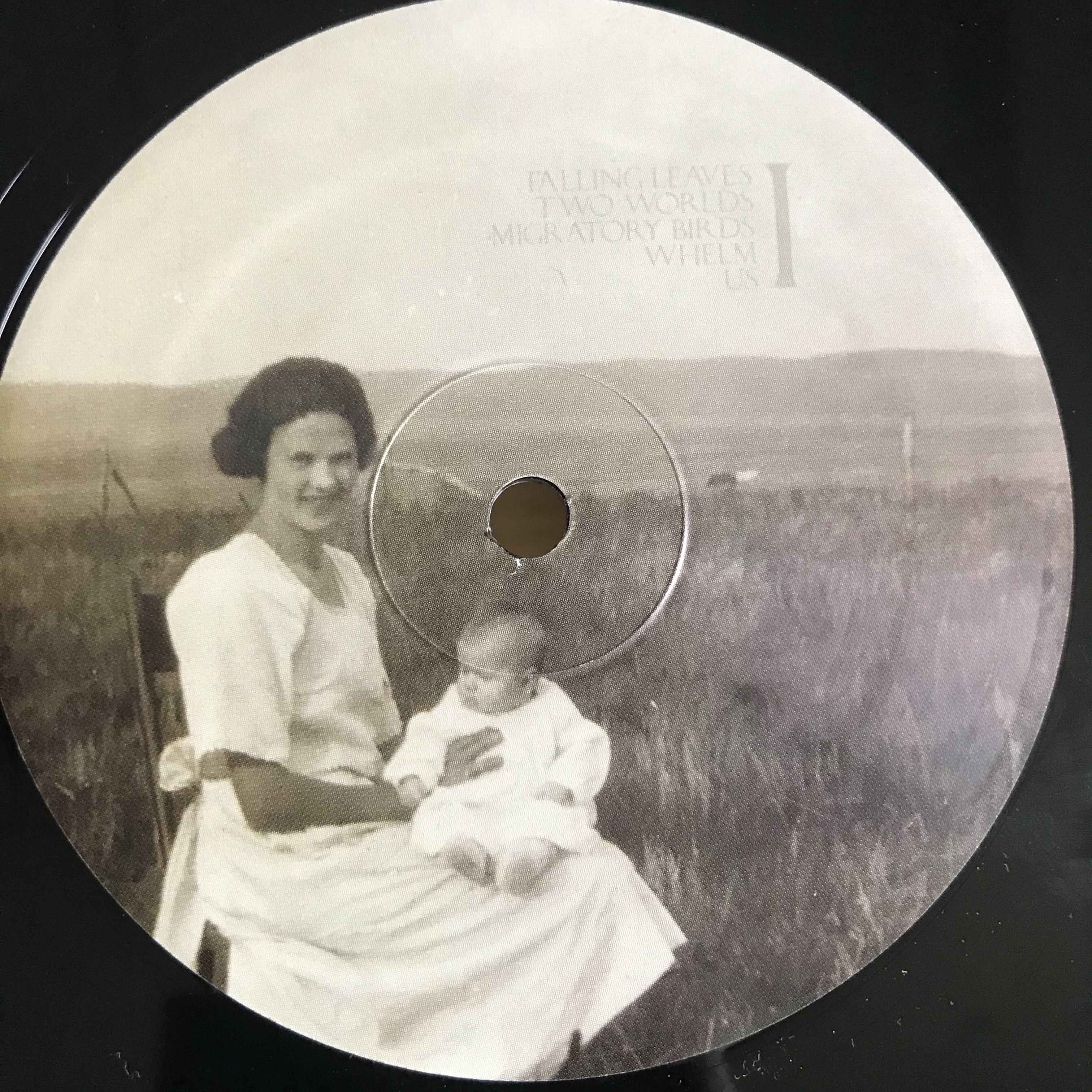 Listen:
---
Album Information:
Released in 2016 by Lost Tribe Sounds
2nd pressing limited to 150 copies
All songs written and recorded by René Gonzales Schelbeck in Denmark
Mastering by Taylor Deupree
Lacquer cut by Roger Seibel at SAE MasteringArtwork and layout by Ryan Keane using photographs from his family archives and depicting his family's settlement in Montana during the early 20th century.
---
"Always, some great culture is dying to enrich the soil of new harvests, some civilization is crumbling to rubbish to be the hill of a more beautiful city. Some race is spending itself that a lower and more barbarous world may inherit its stored treasure house." – George Edward Woodberry
---
Album Review:
Somber ambient-folk with layers of delicate, circular fingerpicking and sparse arrangements of droning harmonium, piano, guitar feedback and the occasional chirping crickets. The soft reverb dampens everything like a light drizzle over the American prairie. Given the Western themes and American Primitivism vibes it was surprising to learn the artist hails all the way from Denmark, giving a fresh outside perspective.
---
Recommended tracks: Migratory Birds, Garden