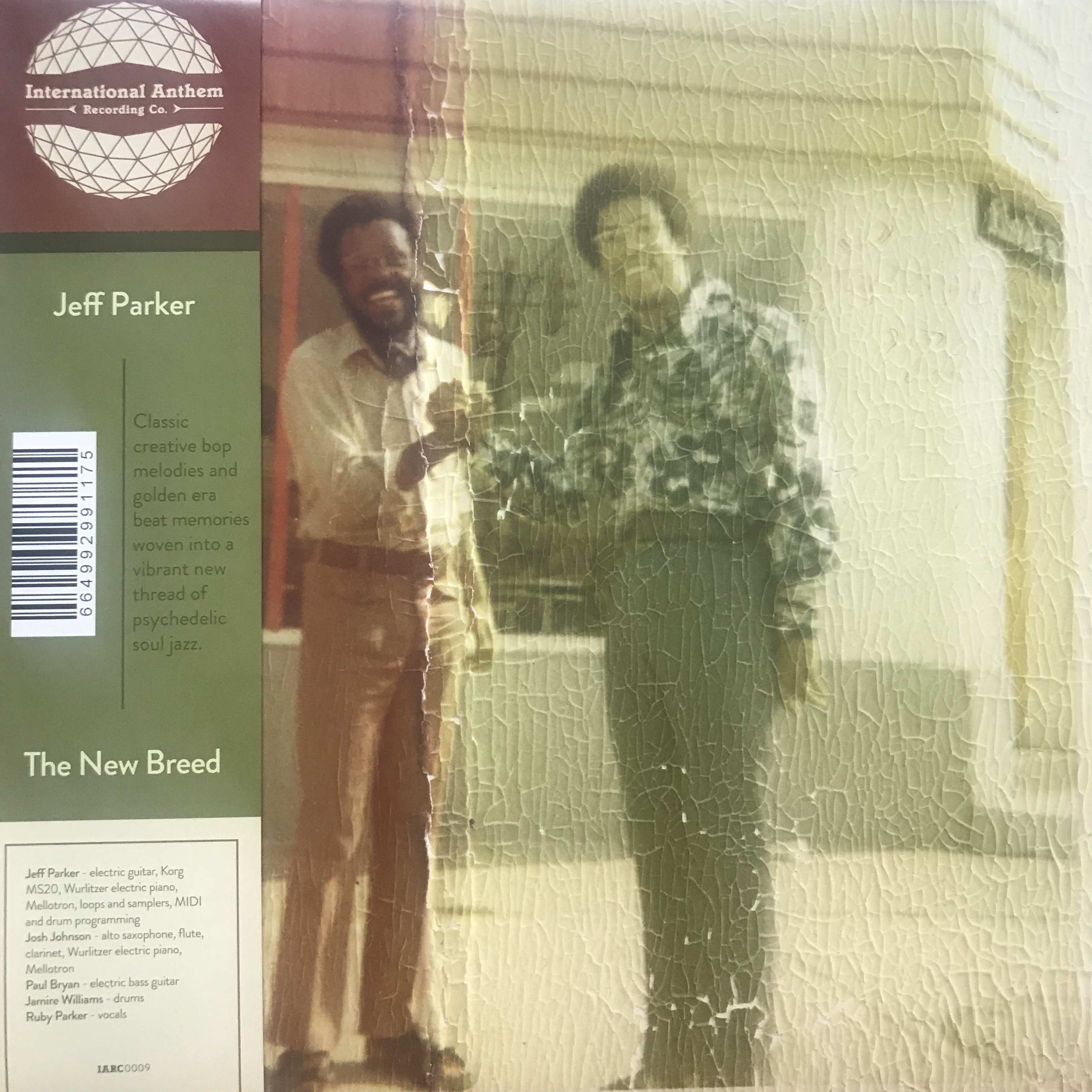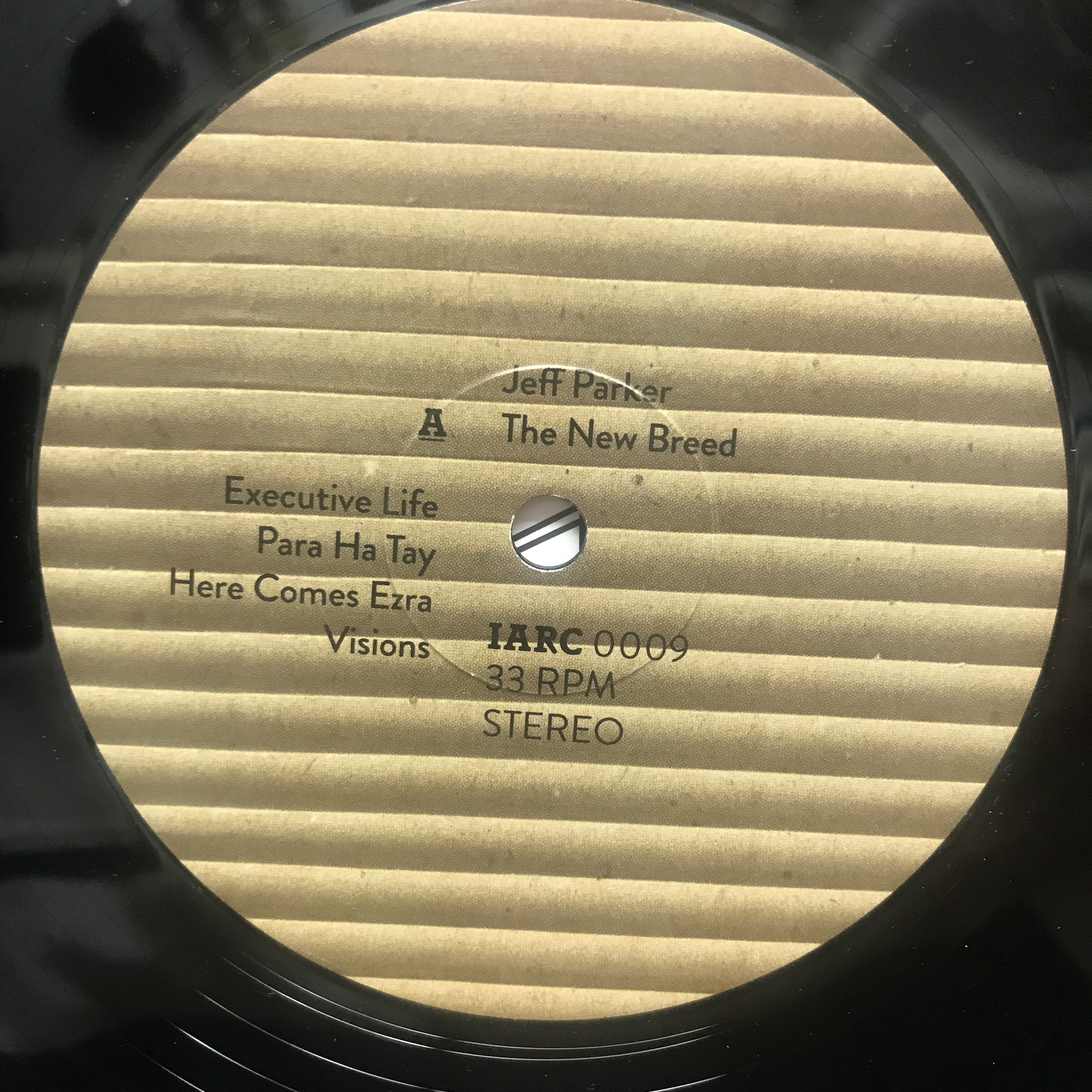 Released in 2016 on International Anthem Recording Co.
Format: LP
---
Overview:
For over 20 years Jeff Parker has continuously been one of the most interesting and innovative guitar improvisers in jazz and experimental projects of many forms. Since he moved to Los Angeles from the free-jazz/avant-garde Mecca of Chicago a few years ago, lucky Angelenos have been able to catch him playing free improvisations at The Griffin on Sundays, straight(er)-ahead jazz trios at the Hi-Hat on Mondays, and experimental dub/jazz/electronic-infused rock he plays with Tortoise when they tour. But of all the projects he's done in recent years, none have grabbed me quite so hard as The New Breed. With this project, Parker seamlessly weaves dusty, homemade Dilla-inflected beats with innovative post-bop compositions. The vinyl loops and beats serve as a groundwork for both improvised and composed passages with his stellar ensemble, featuring reed/woodwind player Josh Johnson (who's been killing it in LA with bands like MAST and his own groups), bassist/recording engineer Paul Bryan and Jamire Williams, easily one of the greatest drummers I've ever seen, whether with this own group or with Moses Sumney. The way Williams integrated 808 hits into his jazzy swing while playing with this group at the Blue Whale was beyond satisfying. Obviously, a lot of hip-hop draws from and samples jazz, and a lot of jazz players have integrated hip hop influence or played in hip-hop bands, but I've never heard such a balanced fusion between the interwoven traditions as this album.
---
Highly recommended for fans of Madlib's jazzy Yesterday's New Universe projects or any other fan of post-bop jazz or golden-era hip-hop, this album truly works great from all perspectives.
---
Style: Organic Beat Music, Psychedelic Soul Jazz, Instrumental Hip-Hop
Vibe: Groovy, Confident, Personal, Reflective, Sunny, Uplifting
Musical Attributes: Sampling, Thematic, Melodic, Studio-as-an-Instrument, Technical, Improvisation, Beats