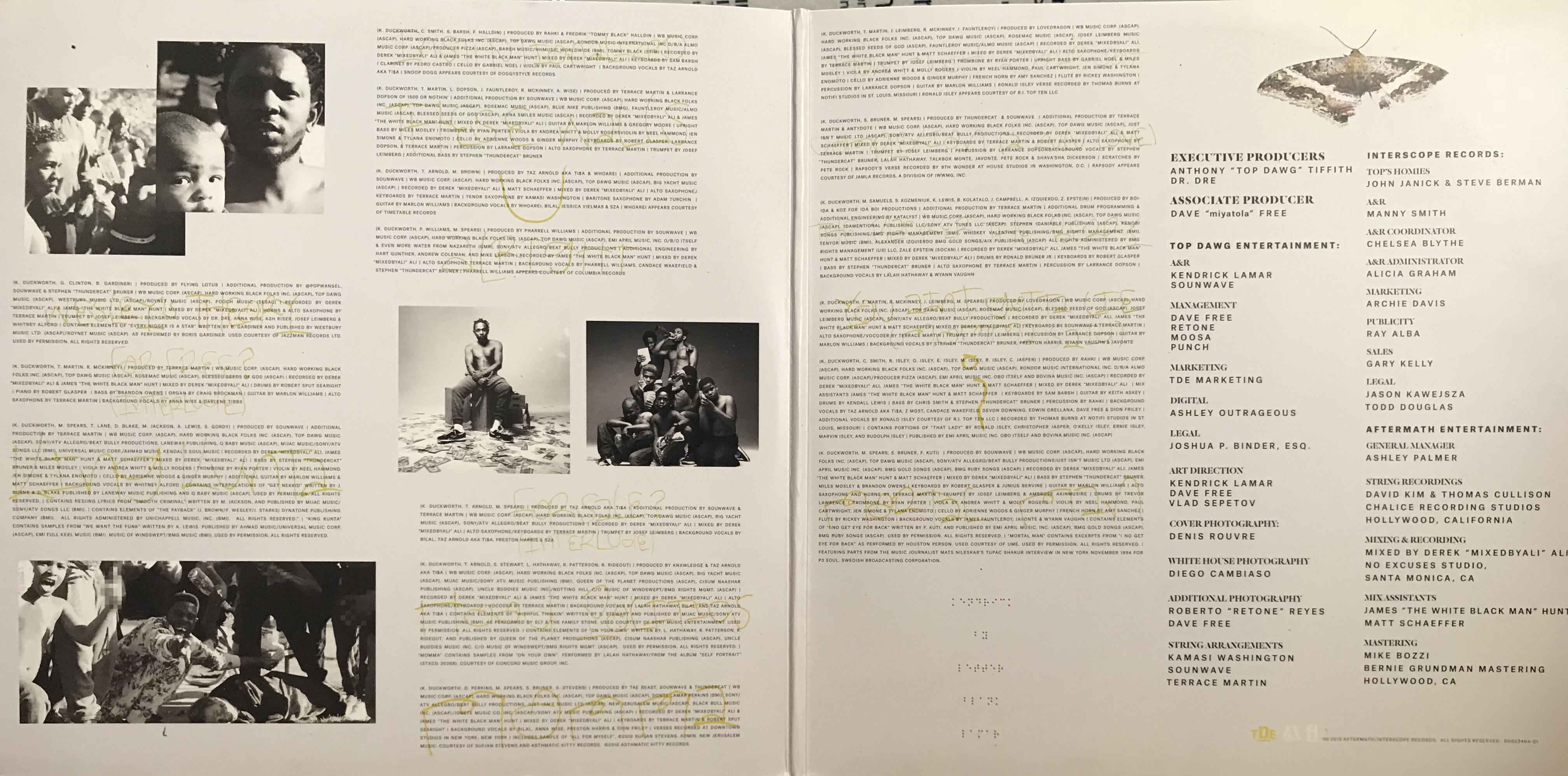 ---
Album Information:
Released in 2015 on Top Dawg/Aftermath
Format: LPx2
---
Overview
Kendrick travels through the history of African-American music and into the future, taking inspiration from P-Funk, G-Funk, jazz, trap and more. His lyrics display an acute awareness of someone battling with the weight of fame, institutional racism, and his own depression. This album is simultaneously personal and universal, and nothing short of revolutionary.
Recommended to fans of mainstream rap and left-field hip-hop alike. Featuring contributions from legends like George Clinton, Robert Glasper, and Snoop Dogg, as well as contemporary game-changers such as Flying Lotus, Kamasi Washington, and Thundercat. This instant classic is undoubtedly one of the most progressive and unique Hip-Hop albums of the past decade.
(West Coast Hip-Hop, Jazz Rap, G Funk, Conscious Hip-hop)