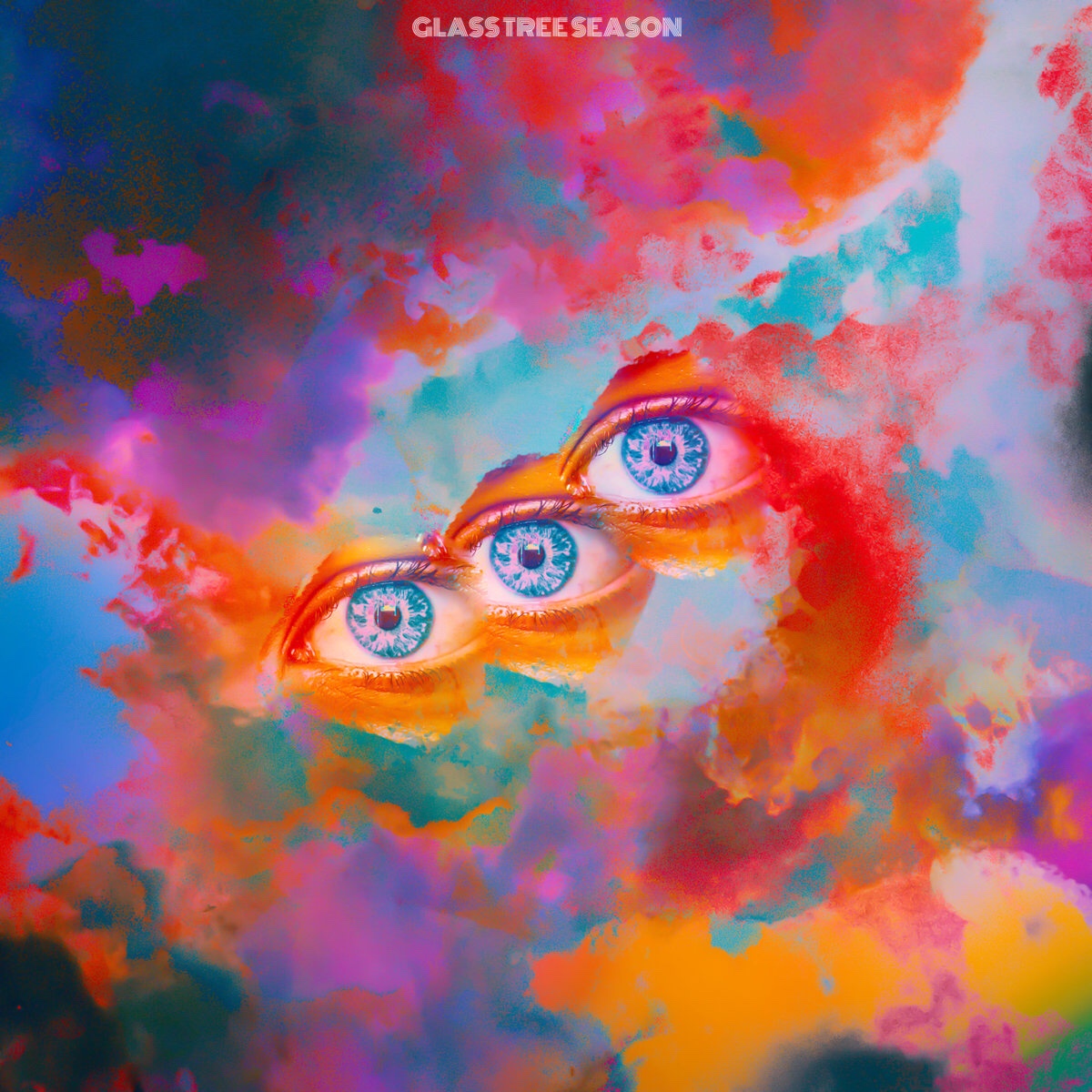 Producing solo music can be an isolating, obsessive experience that creates somewhat of a disconnect with the outside world, yet this very experience often results in intimate forms of self-expression meant to forge new connections with listeners. UK songwriter & producer Ainsley Scullion (Glass Tree Season) seems to relish in this alone time, patiently refining his self-expression through a process of trial & error, discarded tracks, and experimentation with old and new technology, before eventually crafting something he was happy to share with the public. The resulting debut EP consists of four tracks of lo-fi psych-pop that offer a hazy, technicolor window into his private world.
"I wanna be alone, it doesn't bother me".  Scullion sings as his shy falsetto emerges from the soft clouds of instruments. The aptly titled "Alone" starts the EP with bright chirping synth arpeggios with slow, pulsating synth pads creeping in from underneath, creating a woozy, hypnotic feeling throughout the track. A short fill ushers in a choppy drum machine beat and minimal bass line that develops into something really groovy by the last chorus. The occasional cymbal hit is treated with a long-decaying reverb that causes it to wash over the rest of the track in slow motion.
The second track, "Lost",  is driven by a staccato keyboard pulse over a similar choppy drum machine that can be found all over this release. The beat drops out for a mellow refrain that serves as the album artwork inspiration: "I look up at the stars and see my eyes looking back at me". A heavily bit-crushed guitar kicks the next chorus in, taking the song's low-key energy up a notch.
"Finally" actually gets pretty damn funky, mostly because of the utter swagger of the bass-line as it mimics Scullion's suddenly confident vocals: "I can feel this, deepest feeling". It's worth noticing that guitar is only utilized sparingly for dramatic effect on these songs, manifesting on this track as a catchy wah-wah lick that keeps the funkiness alive.
Album closer "What do you want from this life?" was actually the first track created for this project, inspiring the rest of the EP. It remains the most developed track here with its intricate production and structural development, seeming to contain all the best elements of the other songs in one. Instruments are chopped up all over, jumping from gurgling sub-bass synths to groovy electric bass lines and back. While the drums on the other tracks remain pretty steady, they feature a lot of variations here to keep an interesting flow. On one particularly dreamy moment, single drum hits are treated with sputtering delays while synths that sound like bird-calls fly overhead, evoking a sunny carefree day in the park. The song slowly fades out into a false ending, only to fade back in for a short coda repeating the song's main loop, minus the drums and vocals, like reminiscing on a fading memory.
Overall I think this is a promising first release from the burgeoning songwriter and producer. He has yet to step out from the shadows of neo-psych dream-pop mainstays such as Tame Impala or Black Moth Super Rainbow, but exhibits a talent for atmospheric production, tasteful instrumentation, and catchy melodies that will prove handy as he develops his personal style even further.
Listen here:
(This is a commissioned write-up)