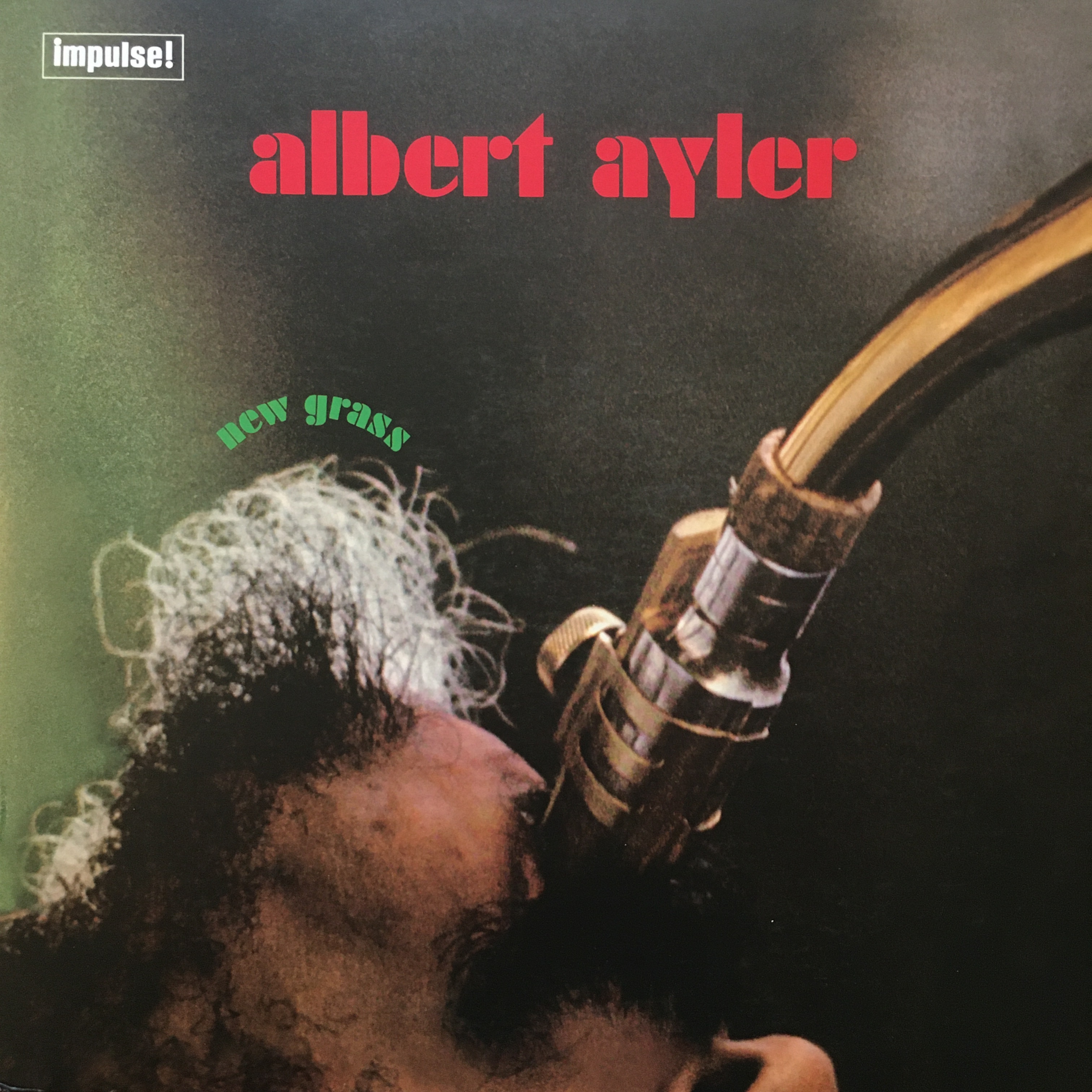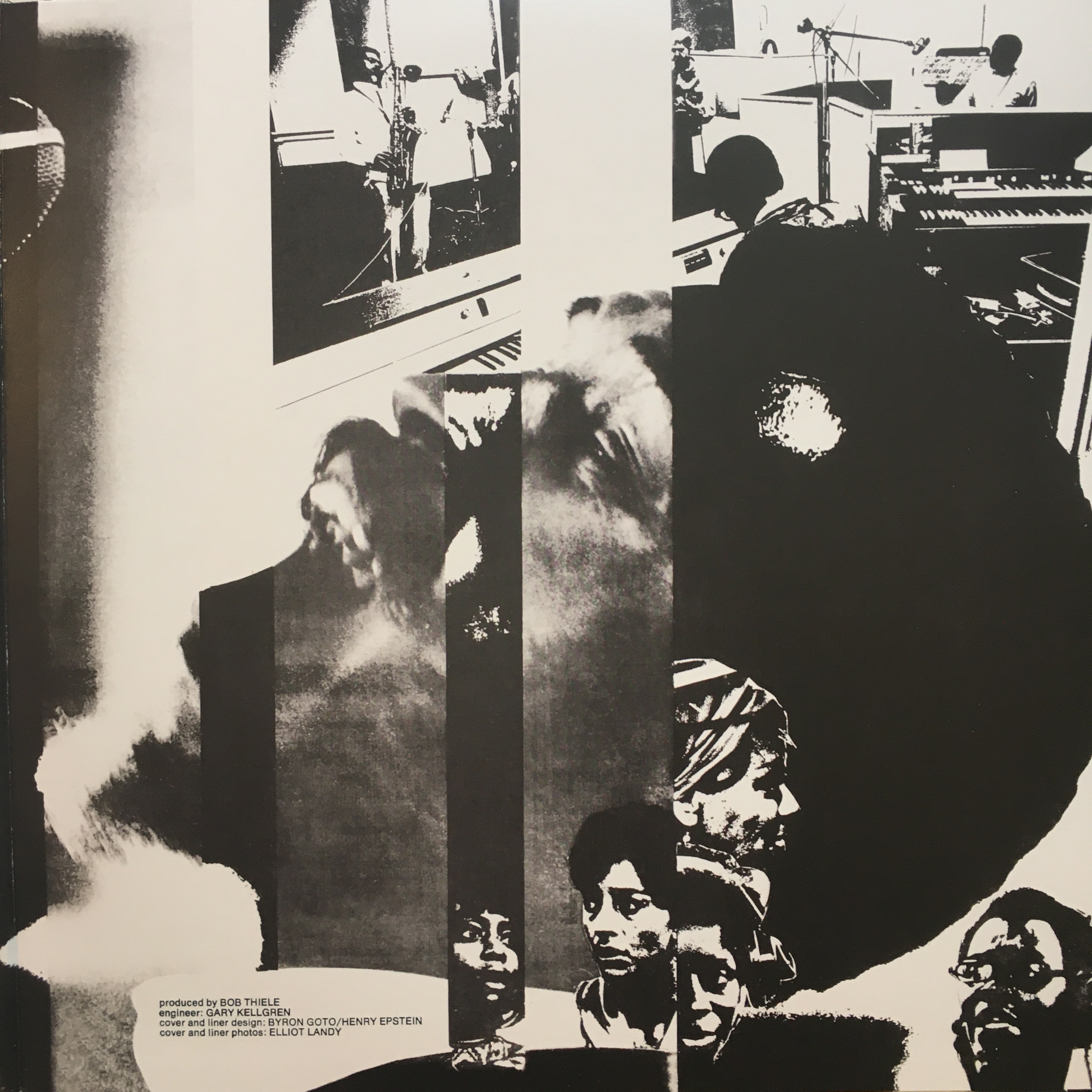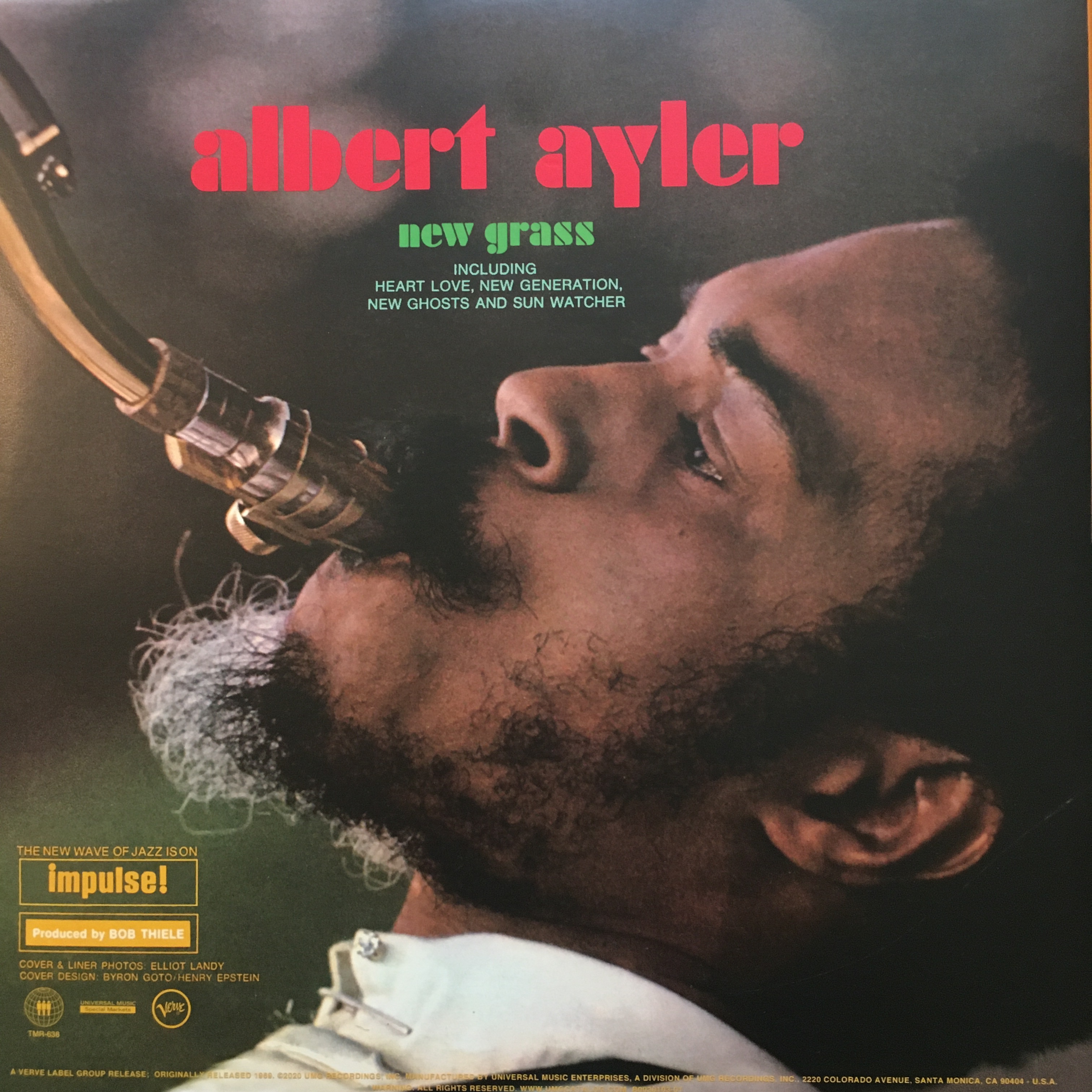 Originally released in 1968 on Impulse! Records
Third Man Reissue (2020)
Format: LP
---
Style: Spiritual Jazz, Soul Jazz, Jazz Fusion (Gospel-Influenced, R&B-Influenced)
Vibe: Uplifting, Spiritual, Groovy, Joyful, Loose, Love, Playful, Bluesy
---
Overview
One can only imagine how Ayler bringing more commercial styles like R&B, Rock, and Gospel into his avant-garde music fucked with critics and fans alike when it came out—the way it looked like commercial pandering to the Free Jazz listeners but was probably still too weird for new listeners. It helps to remember that Ayler came from R&B and went straight to the Free Spiritual Jazz of the early 60s, making Jazz critics highly skeptical skeptical by not climbing the bebop ranks like Coltrane before plunging into freedom. On New Grass, Ayler really started to synthesize the spiritual elements of many forms of Great Black Music, making more accessible music not as a way of selling out, but a way of sharing his beautiful spiritual message and sound with a wider audience. Plus this thing has Bernard Purdie on drums so of course it fuckin slaps.
If you dig this LP, I think he succeeded in this sound direction even more on his following albums Love Cry and Music is the Healing Force of the Universe. Albert Ayler was a pure soul that left this world too soon, grateful for the gifts of music and wisdom he left behind.
---
Quotes
"You have to make changes in life just like dying and being born again, artistically speaking. You become very young again through this process, then you grow up, and listen and grow young again" – Albert Ayler [As Serious as Your Life, Val Wilmer]
"When music changes, people change too. The revolution in jazz took place a long time ago. But, just this year, something happened…today it seems the world is trying to destroy itself…unkindness, hypocrisy, injustice, and hard labor that enables a human being to earn very little." – Albert Ayler
"Here Ayler specifically links music with resistance to and commentary on injustice and poverty, and argues that music is transformative. New forms of musicking allow new forms of thought to emerge. Musical changes have meaning in a wider context, even if only as marginalized or symbolic enactments of alternatives to hegemonic norms. Their value lies in the resistant symbolic content of generative, creative social practices" [The Fierce Urgency of Now, by Fischlin, Heble & Lipsitz].