Released in 2008 on Anticon Records Format: LP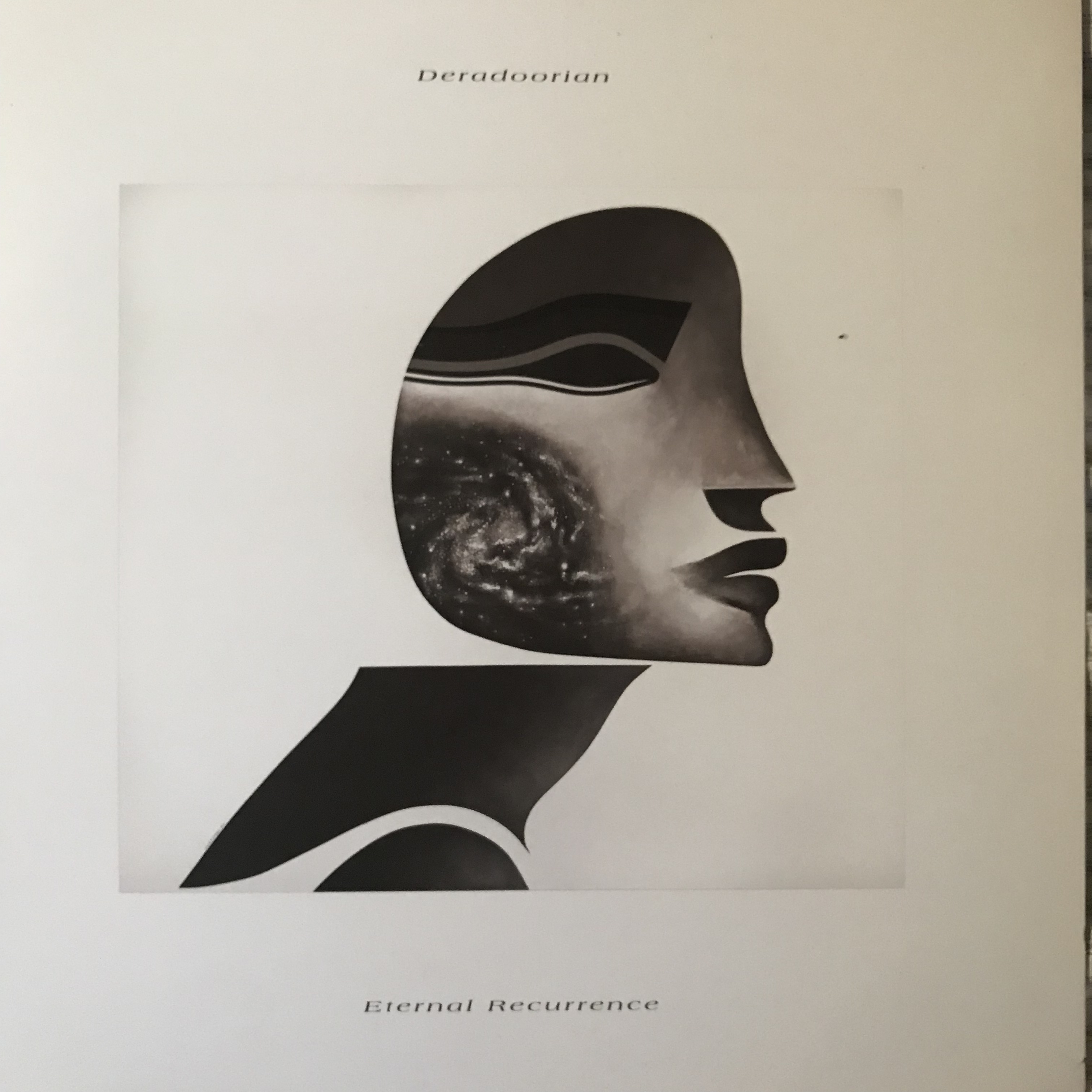 There is a fathomless void within each of us. And while many choose to run from it, clinging to anything to keep from falling in, Deradoorian dove right in on her meditative release, Eternal Reccurrence. Here she provides somewhat of a sonic roadmap for diving deep within yourself, guided by the blooming drones of harmonium, Juno synthesizers, and flutes. Arising from the ether, layers of otherworldly voices sing mantras of facing our Shadow ("Mirrorman"), finding the love that resides in the core of our being, and bringing it back with us into this material dimension.
Recommended for those who know that "psychedelic" is not a sound, but a spirit of creativity and exploration within the mind. Those who know Deradoorian for her work with Dirty Projectors will appreciate the complex arrangements and production, albeit in a much more mysterious context. Fans of Bjork, Black Moth Super Rainbow, Flaming Lips, Portishead, or Can will also find a lot to love.